MTi-G-710
An industry-leading development platform
Determine acceleration and velocity
The MTi-G-710 is an IMU and GNSS/INS with an SMA connector for connecting a GNSS antenna to the internal GNSS receiver. The data from the internal GNSS receiver enables the algorithm to determine robust roll and pitch, no matter the accelerations and velocities.
Accurate heading data
Using the data provided by the internal GNSS receiver, the MTi-G-710 can produce reliable and accurate heading information without having to rely on magnetometers.
Vibration-rejecting gyroscopes
The MTi-G-710 features vibration-rejecting gyroscopes, and offers high-quality position, velocity, acceleration, and orientation data, even in challenging environments.
Sensor fusion performance
Velocity
0.05 m/s (1σ STD)
Standard full range
450 deg/s
In-run bias stability
10 deg/h
Noise density
0.01 °/s/√Hz
In-run bias stability
15 µg
Noise density
0.01 °/s/√Hz
IP-rating (equivalent)
IP67
Dimensions
57 × 41.9 × 23.6 mm
Input voltage
3V3, 4.5 V–34 V
Power consumption (typ.)
660 mW
Interfaces
USB, RS232, RS422, UART
Protocols
Xbus, ASCII (NMEA)
Output frequency
up to 2 kHz
Free to download MT Software Suite
The MT Software Suite contains a specially developed, easy-to-use graphical user interface, as well as drivers for various operating systems.
The suite comes with complete documentation. Of course, you can also always contact our technical support staff if you have questions.
The MT Software Suite includes different software programs, such as:
MT Manager (GUI)
This provides you with easy access to all the functions of your MTi from the comfort of your office. MT Manager enables recording and playback of data, real-time data viewing, including graphs, and easy configuration of settings.
MT SDK:
This program is for self-developing your software to communicate with our sensor, including programming examples for C, C++, C#, MATLAB, Python, ROS, and Nucleo/STM boards.
Magnetic Field Mapper:
Magnetic Field Mapper (MFM) is a calibration tool for conducting magnetic calibration, available as GUI for Windows and as SDK.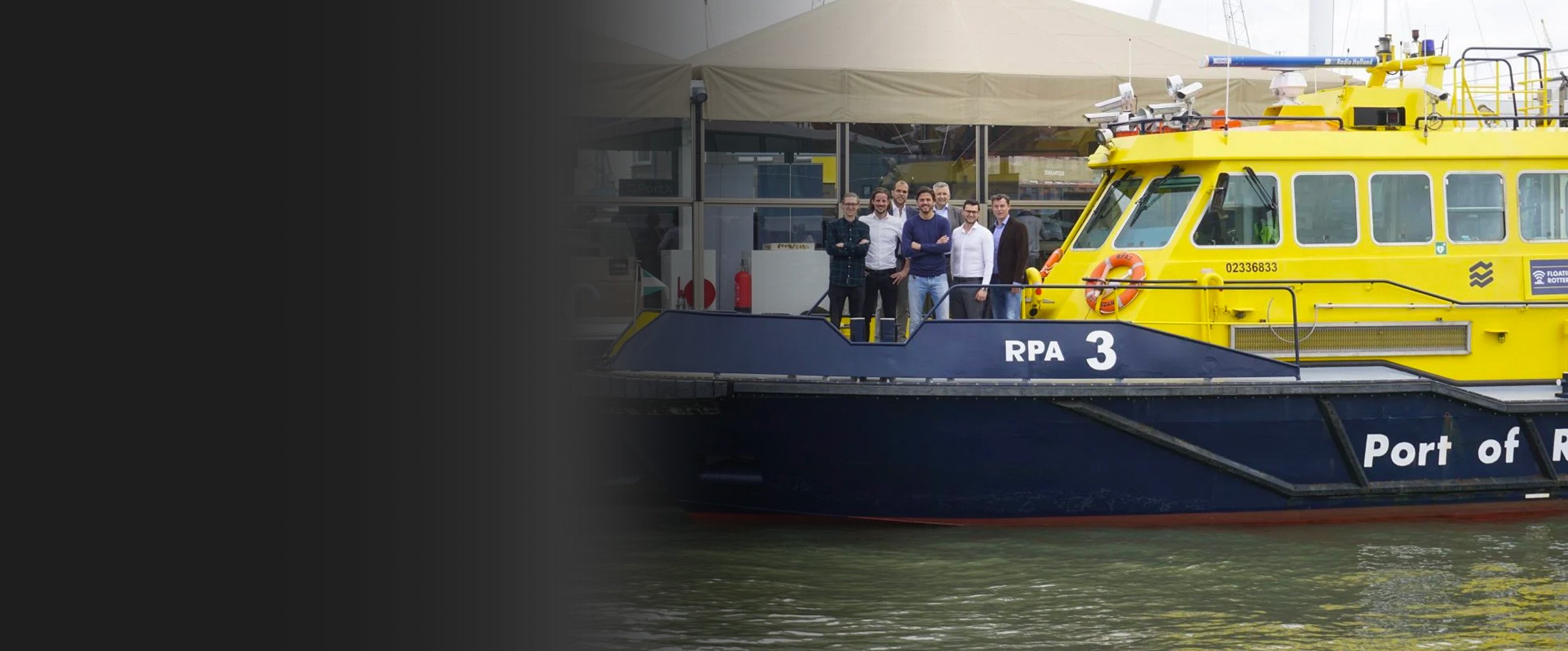 The ship which sails itself
A crucial component of the Port of Rotterdam patrol vessel, the RPA, vessel is the MTi-G-710, a high-performance inertial navigation module from Xsens. The module runs calibrated accelerometer, gyroscope, and magnetometer measurements, plus input from an integrated satellite positioning receiver, through Xsens' proprietary sensor fusion software.
Ready to buy?
Choose the option that works best for you
Other GNSS/INS products
Movella provides best-in-class systems for navigating, controlling and detecting movement in complex industrial settings.