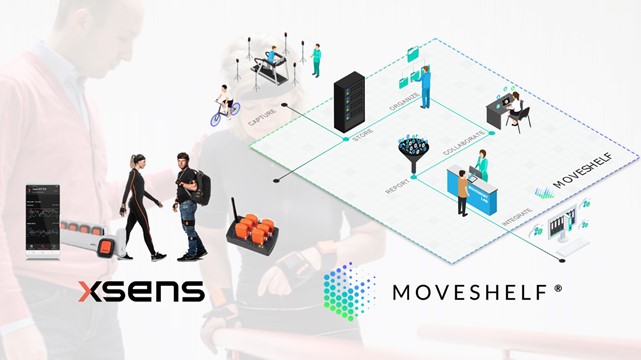 Moveshelf can import data from a wide variety of measurement technology for movement science. Moveshelf supports multiple Xsens systems. Data from Xsens MVN, MTw sensors as well as the DOT can be imported seamlessly. Full accuracy of both sensor measurements, as well as all estimated biomechanical quantities, is maintained.
Moveshelf supports these file formats:
MVNX, FBX, C3D, motion capture files from MVN Animate and Analyze (Link, Awinda)

TXT exported by MTw Awinda from MT Manager

CSV files exported from Xsens DOT application (iOS and Android)




If you need automated integration, the Moveshelf API provides a flexible interface for 3rd-party applications. For data import, but also for research applications (using e.g. Python or MATLAB), or to connect to enterprise applications (such as Athlete Management Systems or Electronic Health Records).

Additional information
To meet the highest security standards, Moveshelf stores all data and analyses in an ISO certified, GDPR compliant and scalable cloud-based database with backups and state of the art encryption.