VFX & cinemtaic production
Record top-quality motion capture data
No limits
Capture clean full-body motion in any environment, inside or out.
CG characters, no clean-up
Use raw data to create lifelike, hyperrealistic CG animations.
Efficient pipeline
Seamlessly integrate with Unreal Engine, Unity Maya, Motionbuilder, Houdini and many more – with our plugins.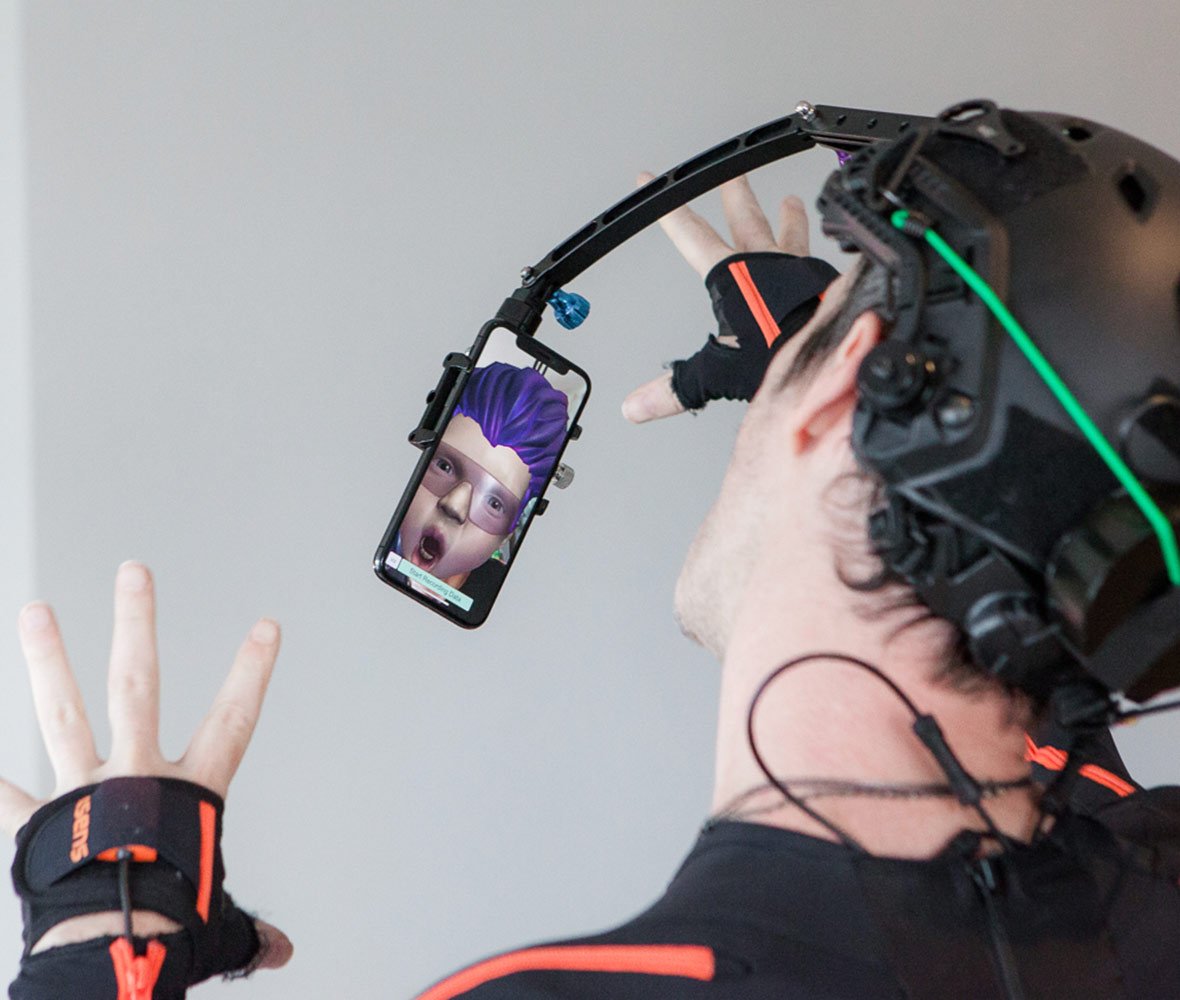 Giving you cost-effective CG solutions
How? By enabling you to record top-quality motion capture data in the most efficient way – without the need for an optical camera set-up.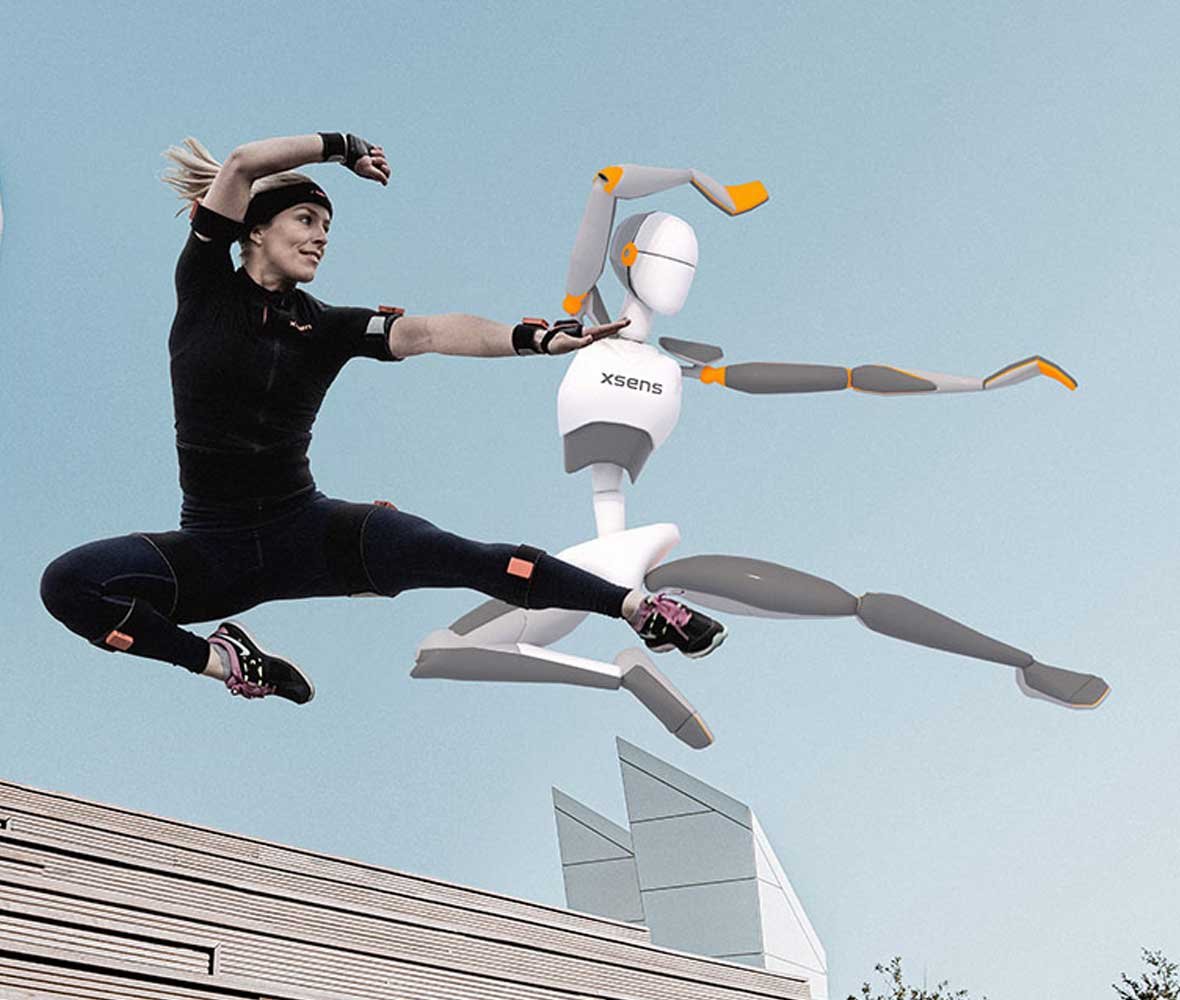 From raw to real – fast
Whether you're bringing a single robot character to life or capturing thousands in a battle scene with a wide shot, VFX artists can quickly turn raw recordings into super-realistic CG animations. What's more, you can see recordings on screen in real time.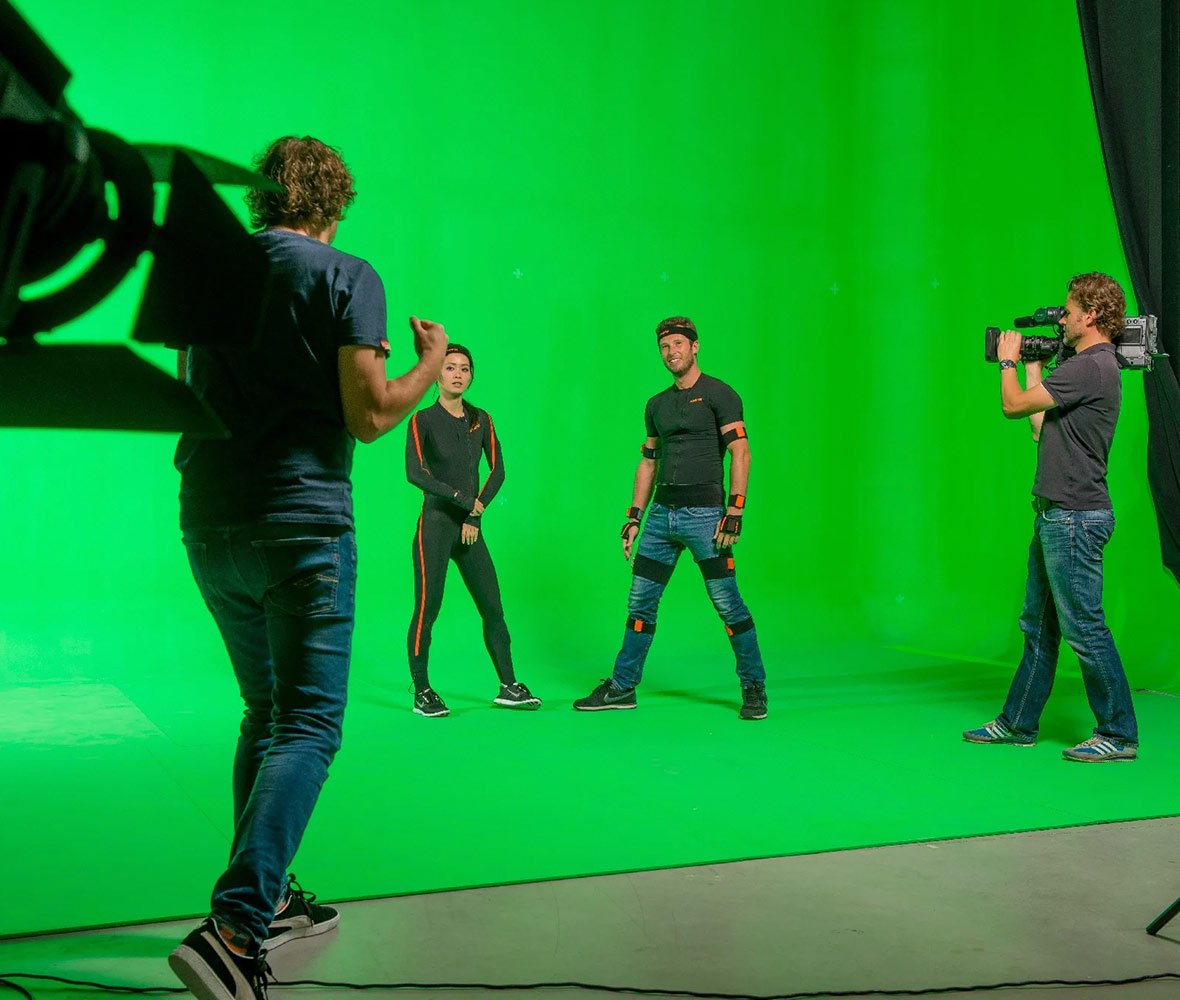 Mocap to go
It doesn't matter if you're working on a big-budget summer blockbuster or a small independent film, MVN Animate bundles enable producers to capture motion on the go.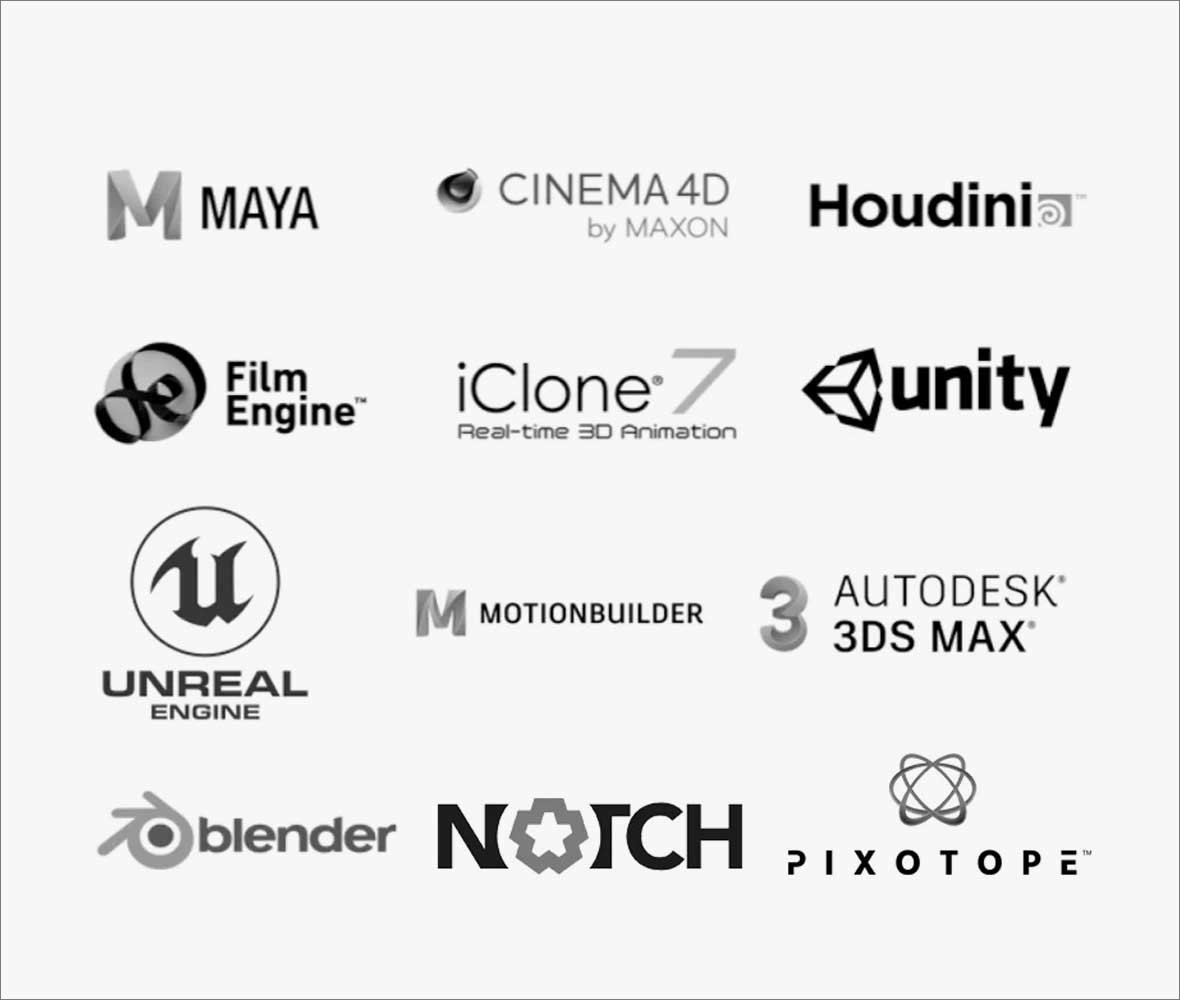 Easy integrations
Live stream or export your motion capture data seamlessly into your 3D software packages, such as Unity, Unreal, Autodesk. Xsens software can export in standardized formats, such as FBX, BVH, C3D, and MVNX. Additionally, we have plugins available for finger tracking gloves, face capture, positional aiding, and many more!
Creator's Corner
Mention @MovellaEnt and #Xsens for a chance to be featured!
VFX & cinemtaic production

Partner testimonials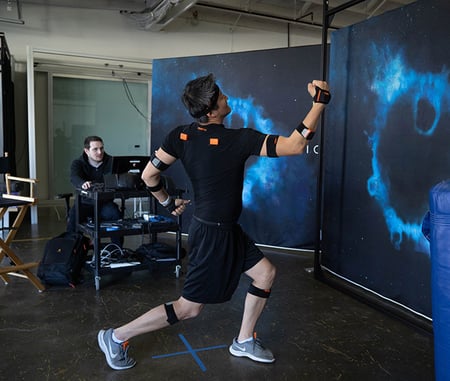 "Thanks to the simplicity of the Xsens motion capture suits and set-up we could easily capture the fight choreography, get into our rigs, and then start working with cameras in Maya to deliver an early cut."
Scott Meadows
Head of Visualization and Virtual Production at Digital Domain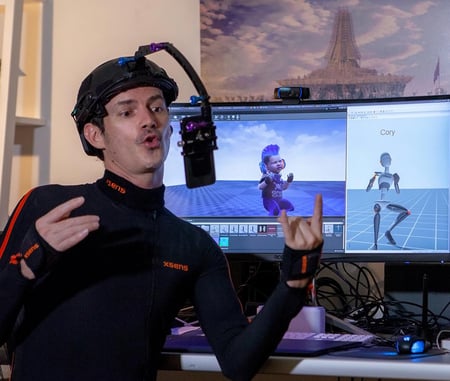 "My team of animators and I have taken the Xsens motion capture system home. We've had to do a lot of mocap in our living room, and the on-body recording also allows us to capture performance in the other parts of the house, like the hallways and stairs, when we need to record climbing or running."
Han Yang
CG Supervisor at Method Studios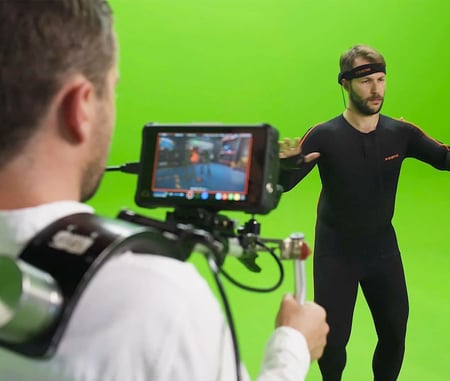 "…You definitely need a system which is not only robust and dependable but something that is also quite portable and mobile. Whether it's running three concurrent characters, delivering dramatic dialogue for a video game cutscene, or high-dynamic stunts in fight scenes – on-set or on-location – we've done it all."
Dave Fialla
Director and Co-founder of The Mocap Studio
"One thing that I'm really proud of is that we completed around 400 shots within just 6 months with a small team, but we didn't have to do any kind of overtime – not a single minute! Using this motion capture is definitely one of the reasons why we were able to give the artists part of their lives back."
Claudius Urban
Character and Creature Animator at Trixter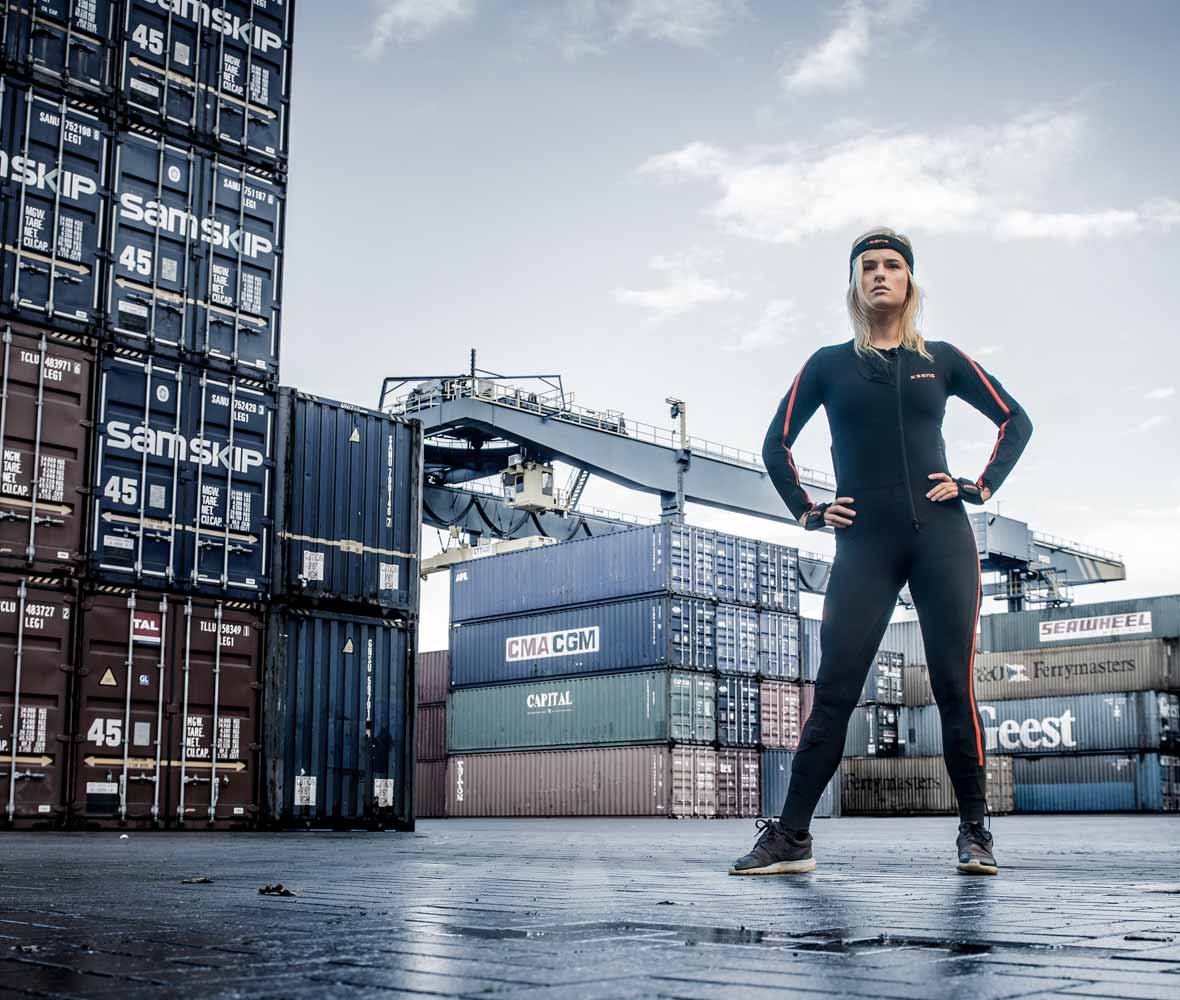 Incorporate your surroundings
Natural features of an environment – such as trees, buildings, hills and valleys – can become part of your visual production. Users wearing an Xsens motion capture suit can interact with their surroundings in ways they never could before. Both small and large VFX studios can record how an actor interacts with real locations, from their head to their toes.
Product bundles
Best bundles for VFX & Cinematic video production
MVN hardware
MVN software
Additional hardware
Bundle features
MVN Awinda Starter + MVN Processing
Bundle features
Suitable for all types of motions
More affordable - with Xsens quality
Quick setup with easy and fast sensor placement
Clean data and full magnetic immunity
1 actor supported
High fidelity finger tracking
HD reprocessing via cloud
Export formats in cloud: MVNX (position/orientation), FBX, BVH
MVN Link + MVN Animate Pro
Bundle features
Ideal for high-dynamic movements
High update rate for extra accuracy
On-body recording and sturdy sensor placement for ultimate freedom
Clean data and full magnetic immunity
Up to 4 actors supported (unlimited with on-body recording)
High fidelity finger tracking
Local HD reprocessing
Exporting available: FBX, BVH, C3D, MP4 (movie)
Low latency (20ms)
Live streaming into 3rd party software
3rd party plugins available (Unreal Engine, Unity3D, Autodesk + various others)
3D positional aiding with HTC Vive
Time code support
Our products for VFX and video production
From filmmakers to producers of live entertainment to game developers, the creative explosion that Movella's Xsens sensor fusion technologies enables is known to artists across the globe.