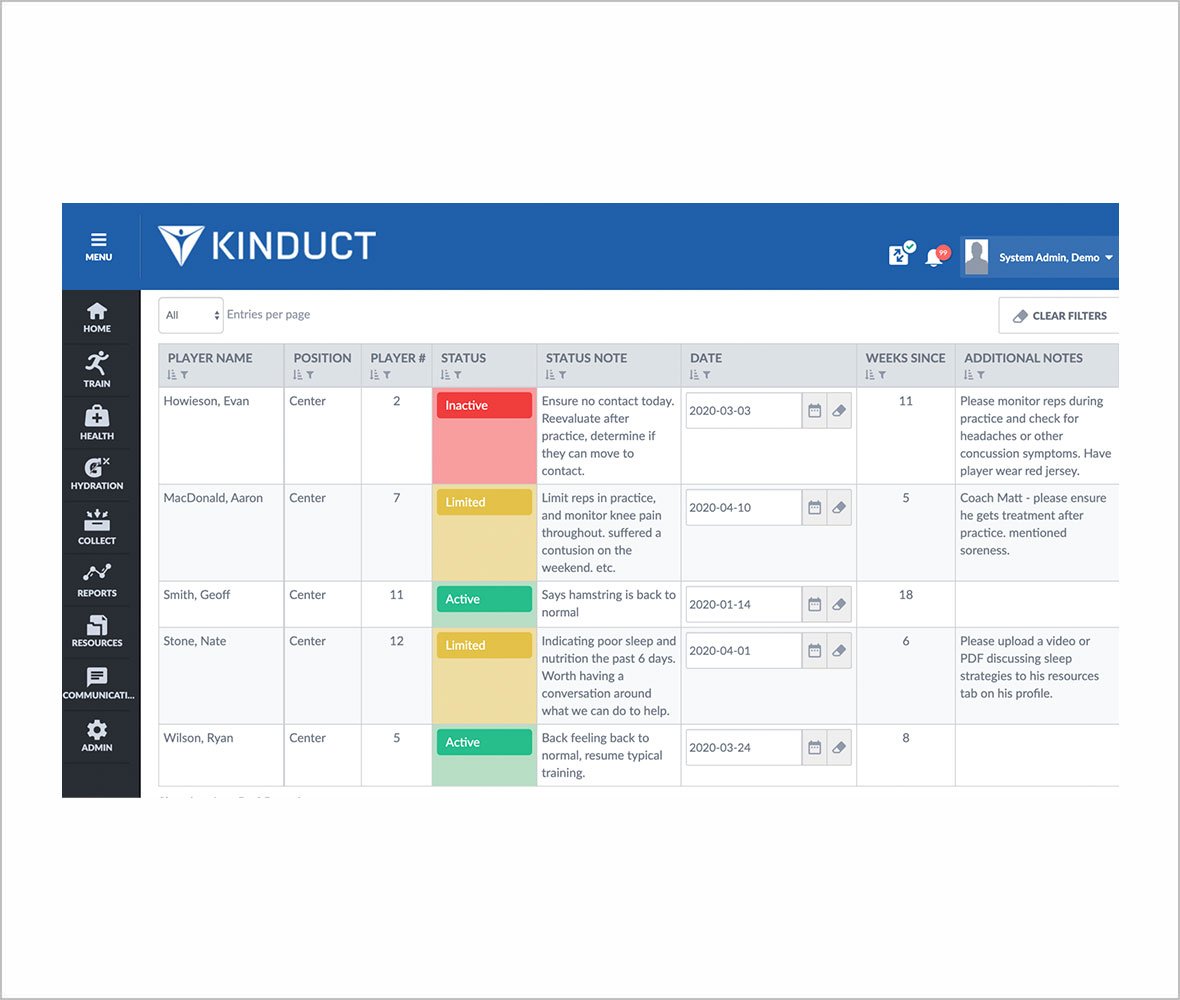 Make informed decisions
You can't treat the whole athlete if you're only getting half the data. Our Athlete Management System enables users to combine and compare both medical data and performance data, giving them a holistic view of the athlete. Centralizing independent data enables medical staff to make informed decisions on the overall readiness of their athletes, something traditional EMRs have been unable to offer.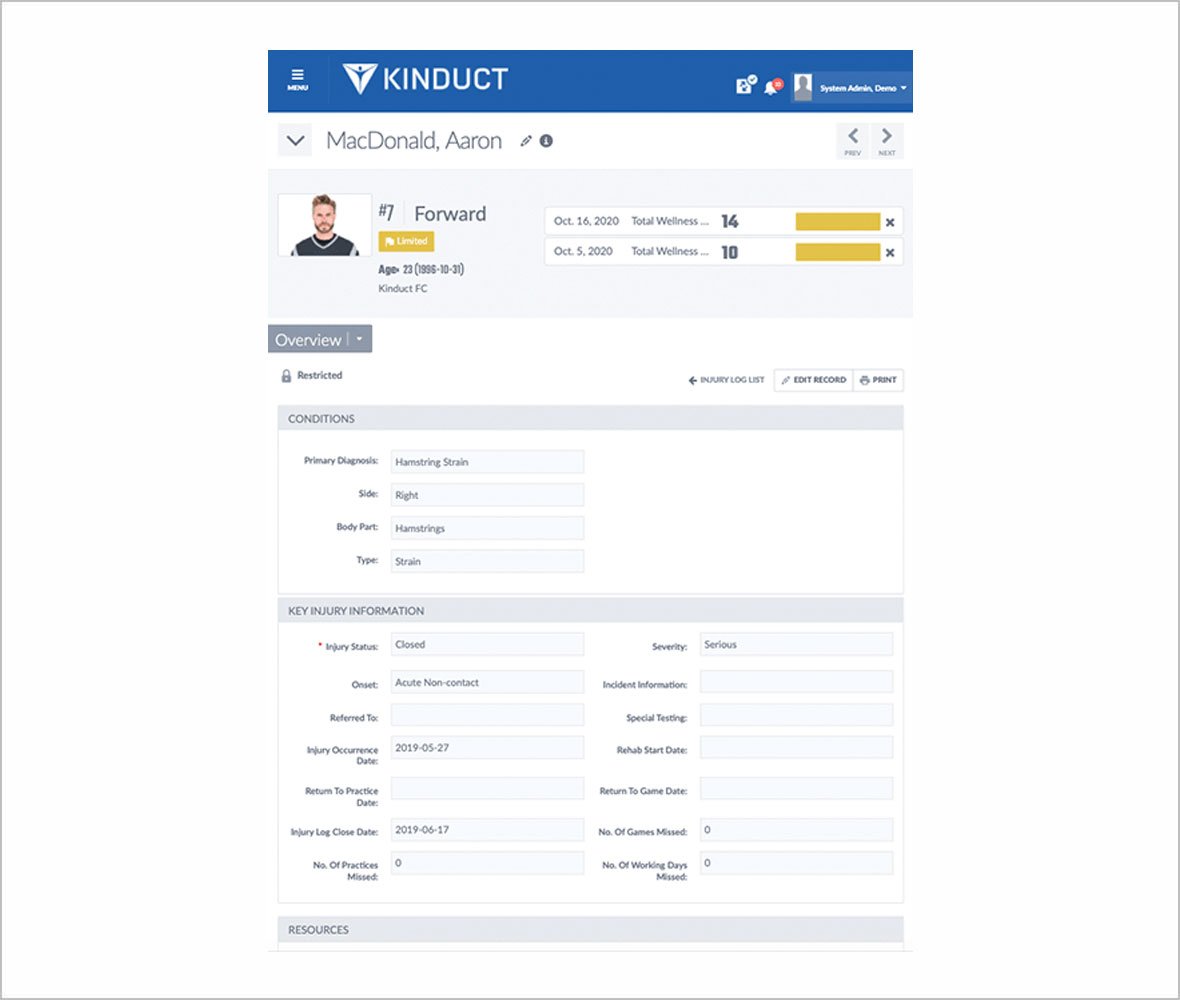 Injury tracking
Easily record and track injuries, including type, location, severity, and recovery status, and use the data to create comprehensive injury reports and track the progress over time.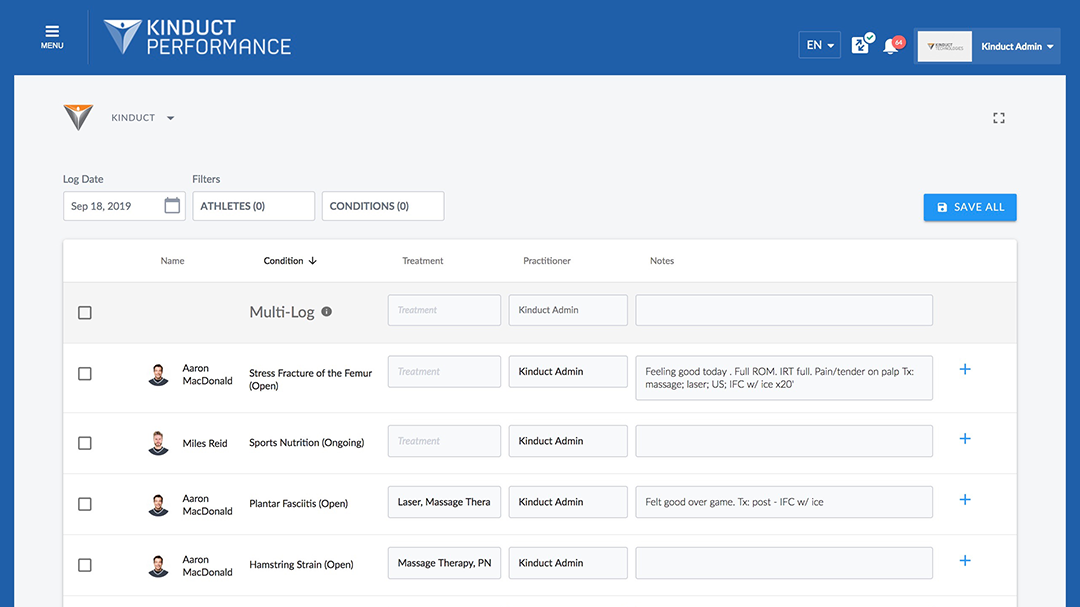 Treatment log
Practitioners can easily adjust, track, and comment on athlete injuries, and their rehabilitation progress and info can be leveraged at a team-wide level to create a single, consolidated view of your athletes. By centralizing treatments and other injury-related information, internal communication among staff can be significantly improved.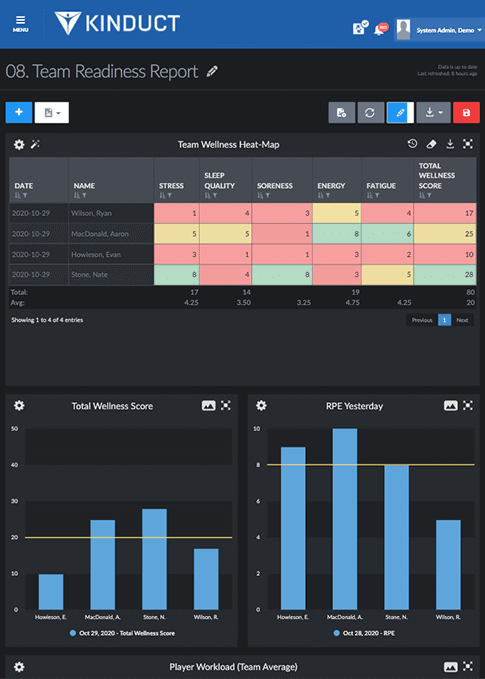 Injury reporting
Combine both performance and injury data into a single report with our Injury Reporting Tool. By aggregating metrics such as training load, hydration, and sleep, you can uncover trends and correlations in your athletes' well-being leading up to injuries and other sport-related ailments. This tool also enables you to monitor your athletes during their recovery and see how performance slowly increases as they get back into game shape.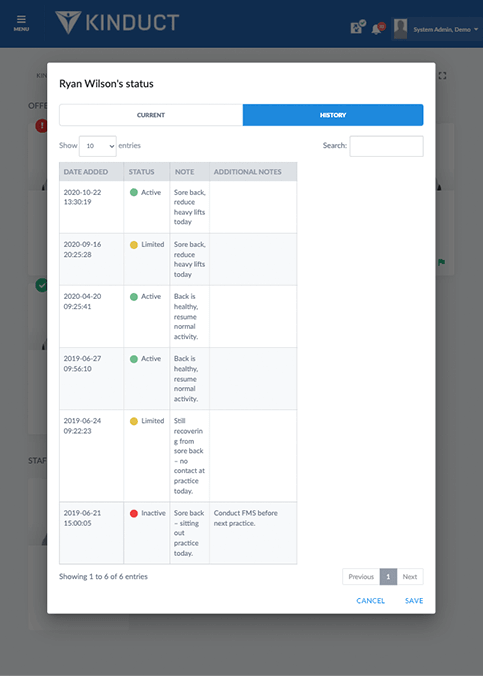 Athlete status and readiness
Our platform enables medical staff to attribute a readiness status to every athlete. These accounts can be named and customized, and later used to populate readiness reports. Easy to generate and share, these reports are often used to inform coaching staff on the wellness of their athletes, which they can then use to inform training sessions.