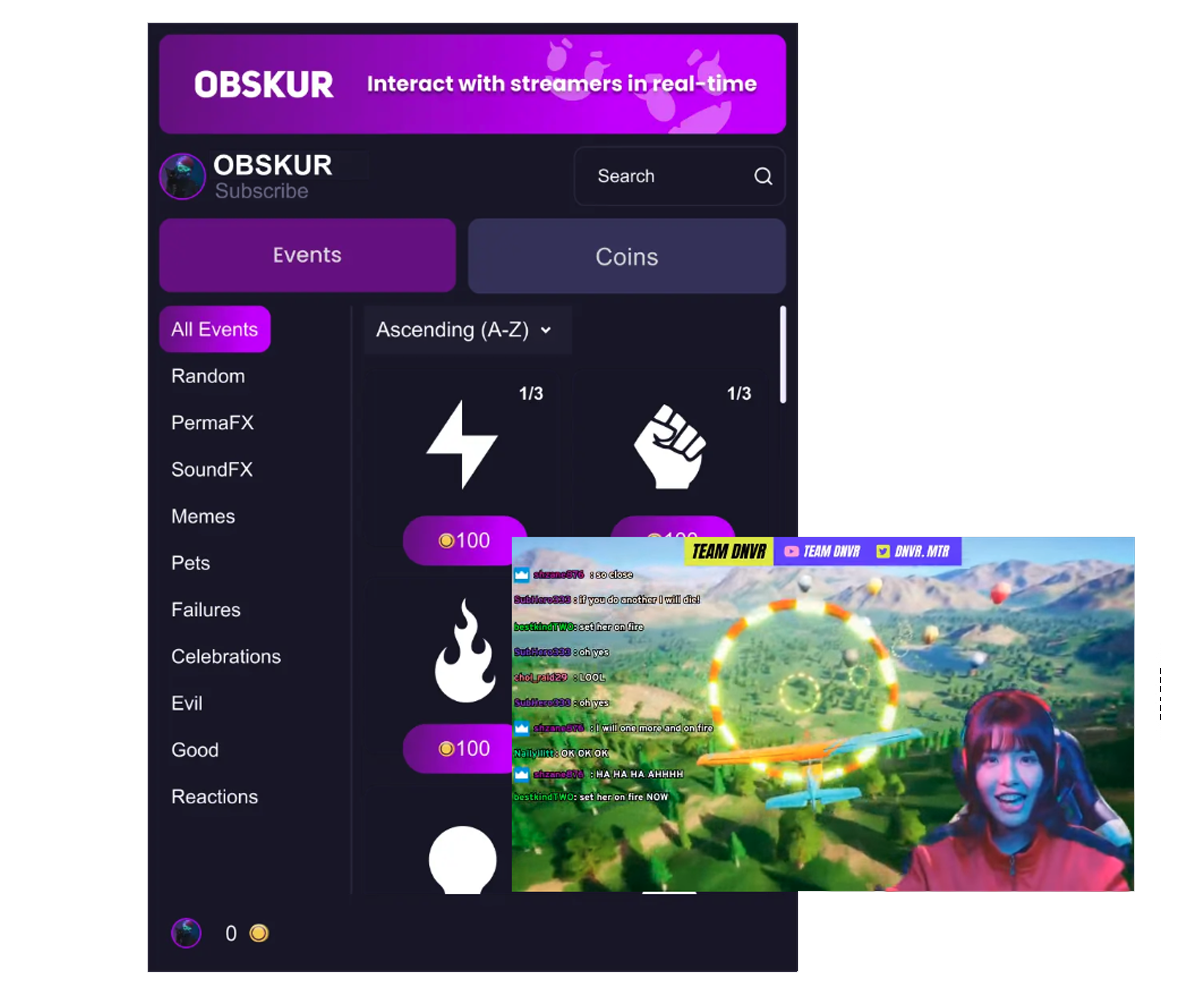 Your stream come true
OBSKUR amplifies the experience for streamers and viewers alike. With a suite of user-friendly tools, streamers can transform their livestreaming and VTubing capabilities with minimal technical expertise.
Plus, OBSKUR introduces multiple revenue sources, making it simple for content creators to monetize their streams.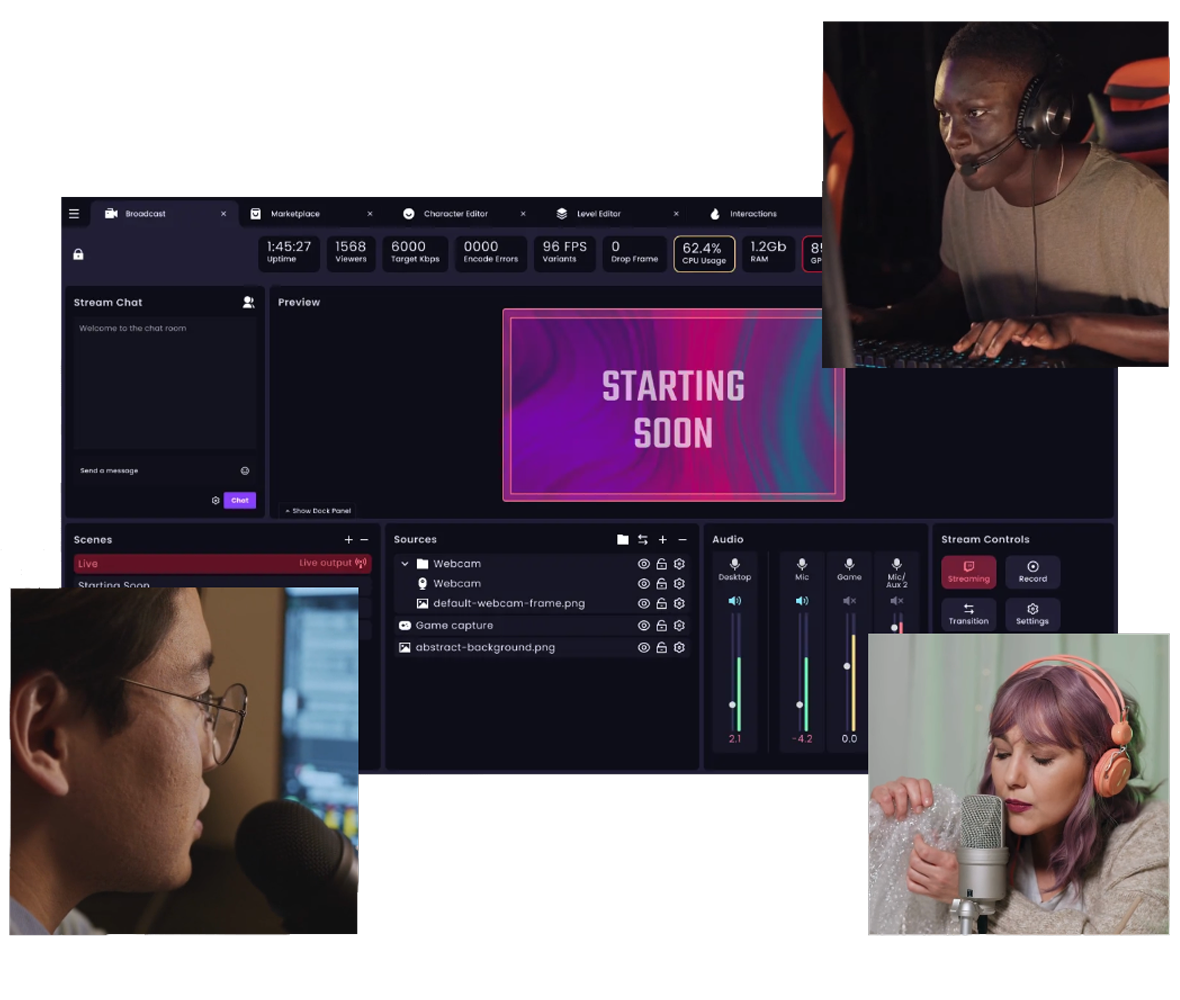 All-in-one-platform
OBSKUR is a broadcast software platform that gives content creators the tools they need to deliver interactive livestream experiences on well-known streaming sites such as Twitch.
It's an all-in-one solution, making it quick and easy for streamers to add in interactive elements, environments, 3D characters, and more.